EASY CREAM CHEESE FROSTING
March 2018 | The Honest Spoon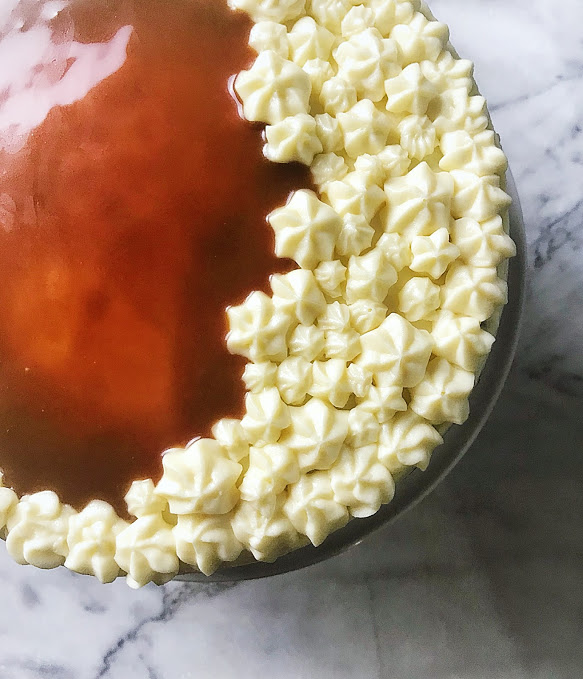 Here is a quick tutorial on a very simple and easy cream cheese frosting. It's not too sweet and is beautifully pipeable. FINALLY! It seems like all the recipes out there are too sweet and too thin! Ready? Here we go!
EASY CREAM CHEESE FROSTING
| Makes about 2 Cups |
INGREDIENTS:
16 oz Philadephia Cream Cheese, room temperature
1 Cup butter, room temperature
1 Cups powdered sugar
1 teaspoon vanilla extract
METHOD:
1. Place all ingredients into the food processor. Process for about 30 seconds. Scrape down sides.
2. Process for another 30 seconds until perfectly smooth.
3. That's it! you're done! no joke! Place into the refrigerator into a bowl or piping bag until ready to use. Allow it to come to room temperate so it is spreadable and pipeable.